COLLABORATE WITH TEAM MEMBERS
My Team For Coordination Across The Field Force
The My Team interface brings even more convenience for the managers, as they can now view the location and activities of their entire team at a glance and complete tasks like scheduling visits and approving or rejecting expense reimbursement claims on the move. Managers can also view their subordinates' current location, attendance status, meeting status, visits done, and expenses claimed on the "My Team Interface."
Note: This requires that your staff keep location services enabled on their handheld devices.
FieldSense will soon integrate target setting and achievement monitoring information in a convenient and intuitive manner across the system.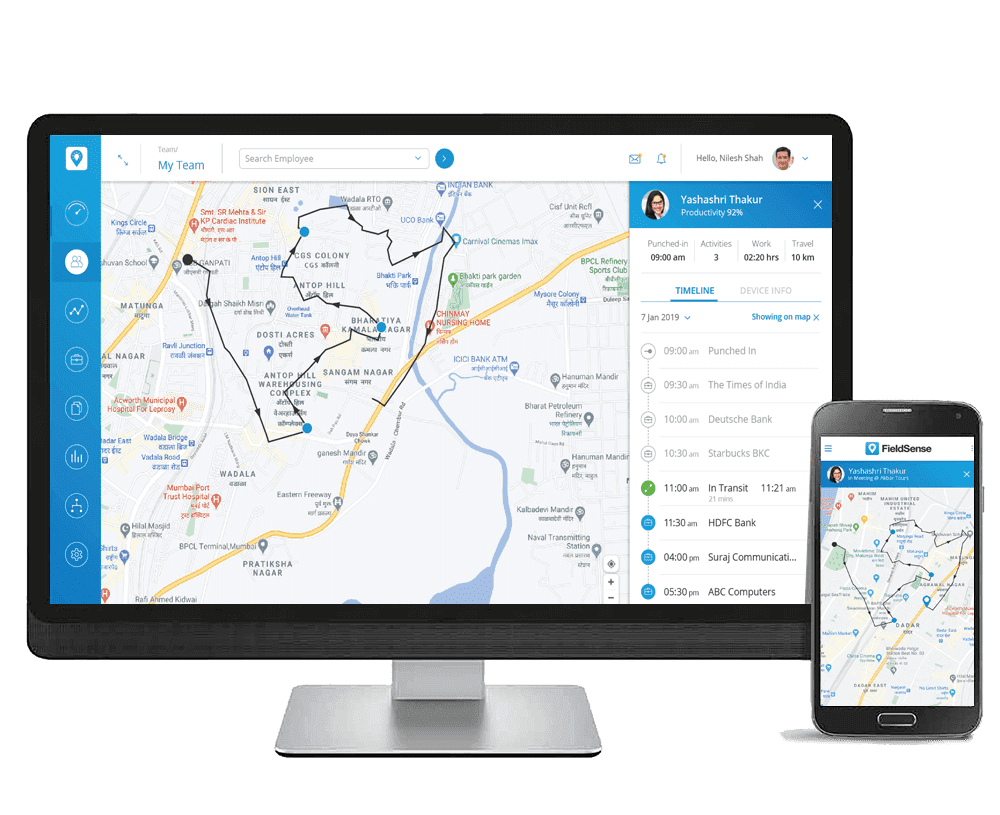 FREE FOR UP TO 20 USERS