EXPENSE REIMBURSEMENT
Expense Reimbursement Claims From Field Locations
FieldSense lets you effectively monitor and analyze your salesforce reimbursements and provides you all the relevant information for approving or rejecting a claim.
Paperless Workflow
FieldSense allows your field force and sales force to claim expenses for a visit directly from the field using their smartphones. They can record expenses as they happen, attach photographed receipts, and submit the claims while on the go.
Dashboard
Managers and team leaders can view the expenses submitted by their subordinates on a real-time basis. The new dashboard gives a quick overview of the expense claimed by the user, the expense head, and details of the visit against which the claim is submitted.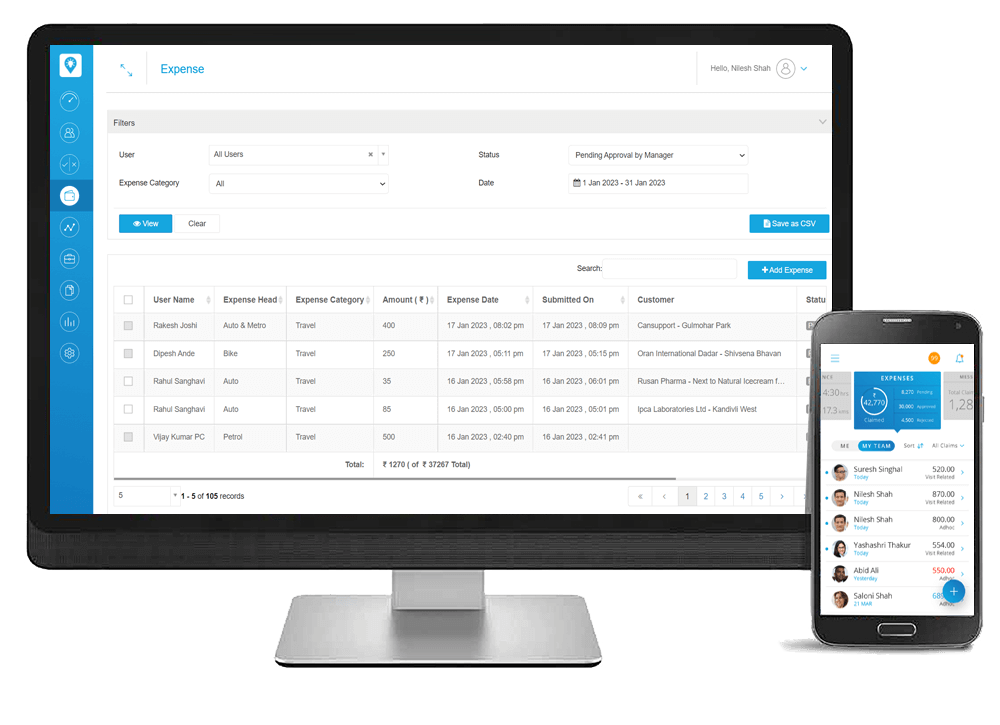 Simplified Expense Recording With Transparent Approval And Disbursal Process
FieldSense allows your field and sales staff to seamlessly link field reimbursements to field visits with location validation to achieve complete transparency and accountability in reimbursement claims.
Alerts & Notifications
The automated expense reimbursement process sends notifications to the managers and accountants, who can view and approve (or reject) the claims in a single click, making the disbursement process simpler and faster.
Submit Documents To Support The Claims
The expense reimbursement workflow in FieldSense lets field and sales users submit all relevant supporting information as attachments along with their claim, letting you go digital and paperless.
Download Detailed Reports
View reports based on the expense category and understand where your money is going. Managers get to view and download a comprehensive report that gives detailed information on who claimed what amount under which expense category and against which visit.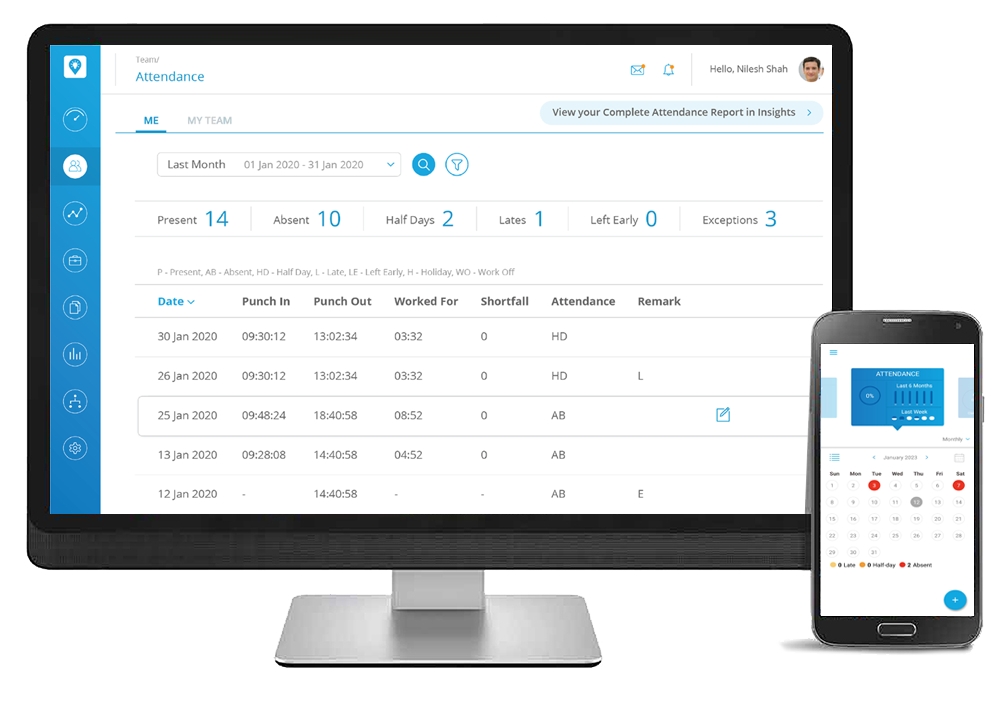 FREE FOR UP TO 20 USERS