LEAVE MANAGEMENT
Business Rules and Workflows for Paperless Leave Management
FieldSense lets you completely personalize the Leave Management*
module – company holidays, leave types, leave entitlement and more. And incorporates intuitive, self-service workflows to let your staff keep track of their leaves right from their mobile devices.
Apply for Leave from Anywhere
Users can submit their leave applications from the mobile app as well as web app anytime, anywhere. The applications become visible to the managers for their approval in real time. While applying leaves, the user can view his leave balance under each leave type.
Approve/Reject leave applications on the go
Managers/Reporting heads can view and approve/reject the leave applications from both mobile app as well as web app as and when submitted. Their approval or rejection on the leave applications (along with the reason) get instantly visible and notified to the users who can then re-submit the applications for different dates when rejected.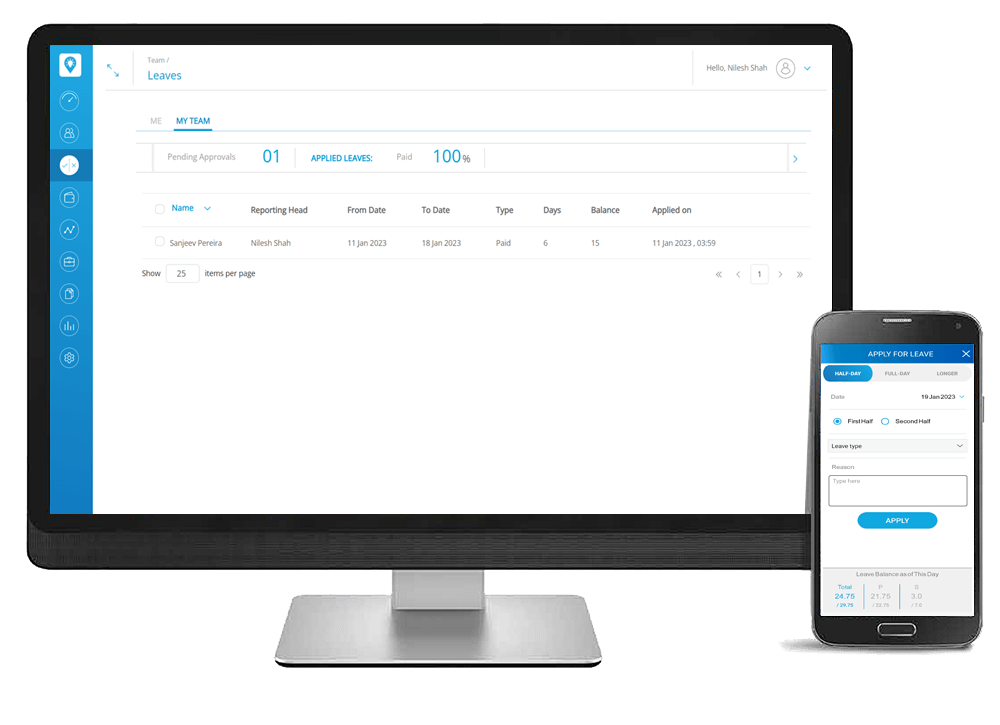 Settings & Configurations
Admin can configure several rules inside Leave Settings, define eligibility and entitlement, set restrictions, add custom leaves and map them to departments and designations. Admin can also view and manually adjust the leave balances of all employees in the organization.
Reports & API Access for Payroll Automation
Informative reports and Insights, along with a convenient export option for HR automation.
Timely Notifications
All users, including the managers, are notified of the application status at every stage to ensure timely actions.
* Leave Management is a Premium feature, and not available in the Free-Plan.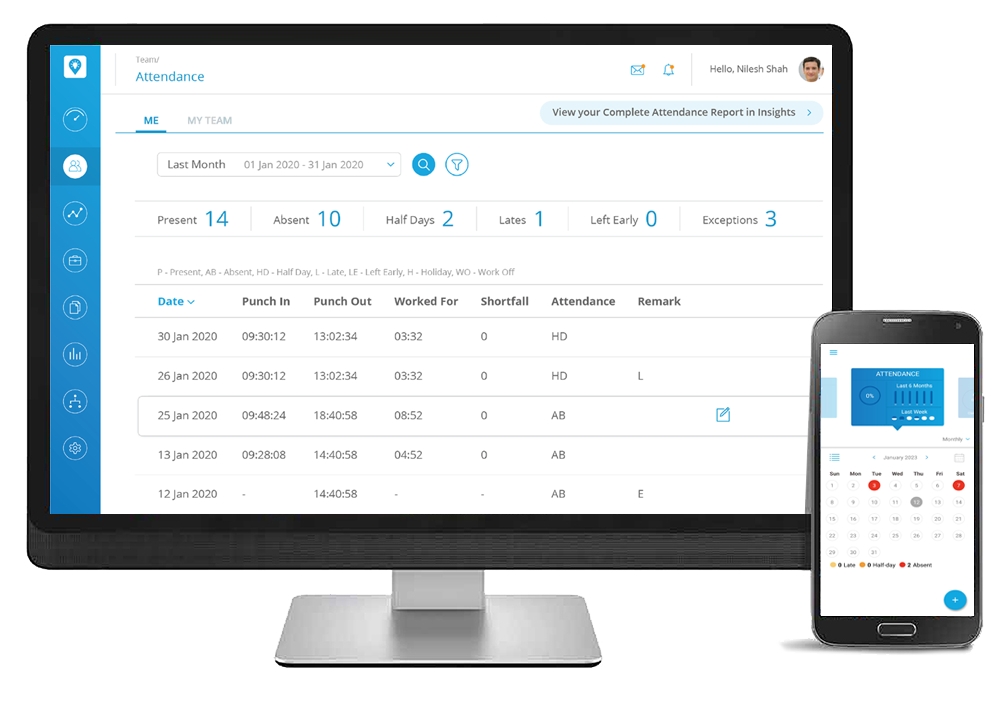 FREE FOR UP TO 20 USERS