LOCATION TRACKING
Track Location Of Field Force
FieldSense gives you all the information you require to monitor the productivity of your field and sales force throughout the day.
Keep An Eye On Your Team – Throughout The Day
The My Team tab in FieldSense lets you drill down to the present location of every single member of your field force, along with pertinent information on their day's schedule and accomplishments. You can also view the visits and meetings they've scheduled for the day, activities recorded by them during the course of their field movement, and expense claims, along with convenient linkage to the linked field activities. All the relevant information to let you quickly and dynamically deploy idle resources to productive assignments – such as visiting old accounts in the locality.
Note: This requires that your staff keep location services enabled on their handheld devices.
FieldSense will soon integrate target setting and achievement monitoring information in a convenient and intuitive manner across the system.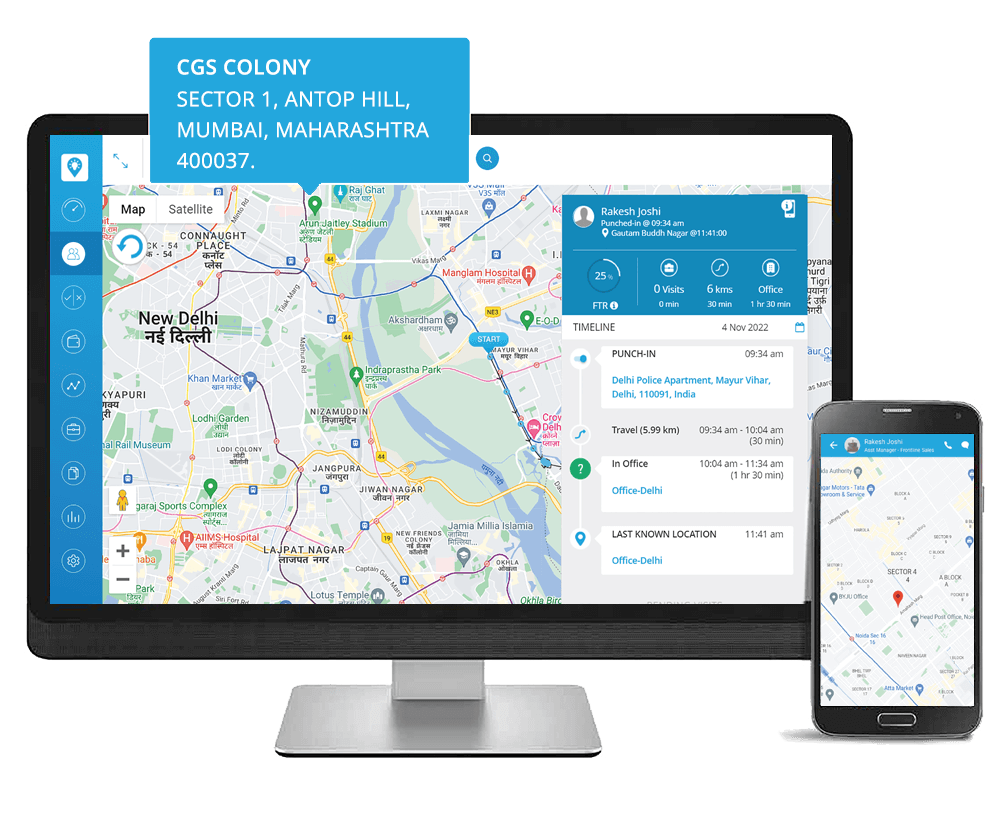 FREE FOR UP TO 20 USERS