VISIT MANAGEMENT
Your field staff can perform all their routine administrative tasks like scheduling field visits and recording visit outcomes and follow-up tasks right from the field.
Managers & Team Leaders Can Monitor The Visits
FieldSense also lets the managers and team leaders stay completely on top of their team's location, scheduled & completed visits, visit route plans, meeting outcomes and more. It also enables the manager to view the team member's visit status through simple check-in and check-out operations with Geo-tagging and to calculate the exact distance covered which brings transparency in the Expense Reimbursement process.
Activity Report Logging From Field Locations
Using FieldSense, your field force can submit the outcomes of meetings right from the time they step out of them, enabling them to report the meeting summary to their team and managers in real-time. Additionally, FieldSense also enables your sales force to note follow-up activities (e.g., reminders for the next meeting or a follow-up call) instantly, ensuring that all cases are attended to promptly.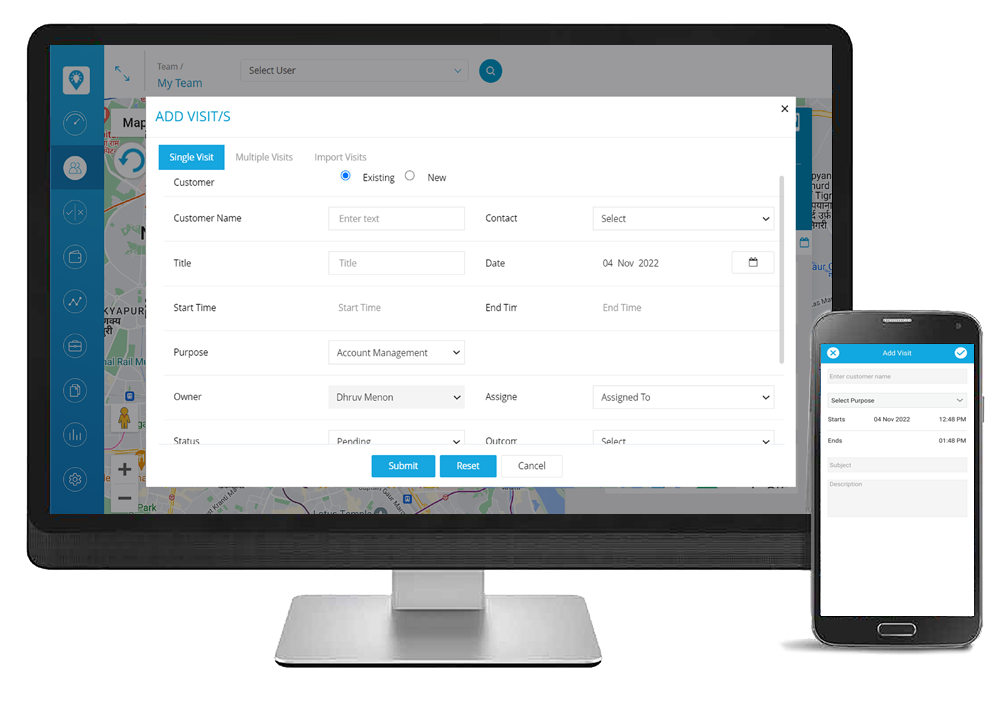 FREE FOR UP TO 20 USERS