Now You Can Communicate With Your Field Force in Real-Time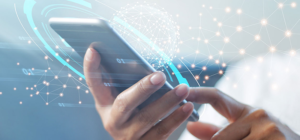 A sales manager's major challenges are making the hard-hitting numbers. And to make these numbers, they invest a lot of time behind planning their team's meeting schedules. But what do you do when there's an unexpected turn of events?
A hot lead may spring up; a key decision maker has suddenly made time to hear you out; an issue has occurred while your sales guy is on his way to ask the client for renewal of services – these are few of the most recurring instances in a sales manager's life.
You can't let go off of such opportunity windows, neither can you connect with your team member instantly – or can you?FieldSense's real-time communication enables you to instantly connect with your field force and share any last minute information while they're on the way to a meeting, or even while they're in a meeting! And since this is your professional app, the client won't feel that your people are skimming through 'some' messages unprofessionally. FieldSense can retain the information passed on by your field personnel, or push it into your CRM application (if you use one).
FieldSense also enables you to:
Track movements and progress of your field force in real-time
Accurately navigate to your next meeting destination
Access and share the latest information available on an account (client/prospect) on-the-go
Mark attendance, submit meeting reports, customer updates as well as expense vouchers and conveyance claims directly from the field
To know more visit FieldSense.in
Summary
Service Type
Field Service Management Application
Provider Name
QuantumLink Communications Pvt Ltd
,
208 Shreepal Complex, Suren Road
,
Andheri East
,
Mumbai
-
400093
,
Telephone No.+91 (022) 4095-7700
Area
Description
FieldSense consists of an intuitive and simple mobile app along with a powerful web-based dashboard that comes together to form a powerful sales force tracking, monitoring, and reporting system. FieldSense is all about effectively tracking your sales force and other field teams, to ensure that they use their time most productively while on the field. Along with providing your field force a number of convenient tools and workflows to let them handle their routine tasks and reporting activities – right from the field. The FieldSense mobile app allows your field staff to perform virtually all their routine administrative tasks from field locations – submitting visit reports & expense reimbursement claims, scheduling field visits and recording visit outcomes and follow-up tasks, and best of all, to even punch into your attendance system at the start of the day and punch-out from their last visit location. Your field staff can access the latest information on the customer, flag their meeting-status to ensure no distractions during that time, validate addresses, locations, contacts and more – along with complete location awareness. The FieldSense web app lets managers and team leaders stay completely on top of their teams –locations, scheduled & completed visits, visit route plans, meeting outcomes and more, along with the ability to interact using closed-group instant messaging. FieldSense also integrates convenient workflows for managing field expense reimbursements and attendance management. And if you haven't deployed a full-fledged CRM-system, FieldSense can form the foundation – with more to come. FieldSense is free to use for up to 25-users, so start using FieldSense now.