What Permissions Does FieldSense Need From Its Users and Why?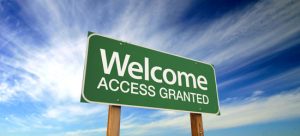 Every time you install an app on your mobile device, there is a list of required permissions that are presented to you by the app. Some users give a blind eye to them by skipping past the list, while others straight away deny permission on the grounds of suspicion. 
The best advice is to understand the reason behind these permissions before granting or denying them and then to correlate each of them with the functions or features that the app has to offer. Apps with good reputation will always follow good codes-of-conduct, ensuring they seek the right kinds of permissions at the right time. FieldSense, for instance, follows ethical practices and stringent guidelines when it comes to asking for access permissions. 
Here are a few key takeaways to help you scan a company's permission seeking practices:
To begin with, app permissions are like a user's boarding process.

Companies with good practices will always avoid asking for all the permissions at one go, that is, at installation stage itself.

Which means permissions asked for at installation stage will be bare minimum. Additional permissions will be required only when the user wishes to use specific features requiring specific access to their mobile phone.

Companies following stringent permission guidelines will never ask for permissions without providing a proper reason for the same. 
Here are all the permissions FieldSense asks for along with supporting reasons:
Permission to access your Location – FieldSense needs your team's location coordinates for a host of activities – attendance management, navigation assistance, to coordinate with your field teams and to make possible their travel reimbursement claims.
Permission to let app always Run in the Background

– This permission is required to capture your location logs even when app is not actively in use and is in the background. 

Permission to access your Calendar – FieldSense requires permission to access your calendar to help you and your teams in scheduling visits.
Permission to access your Camera, Photo/Media/Files and Storage

– This is to enable our users to capture and attach photos of their expense bills while submitting for reimbursement. It also helps them attach photos while collecting data through custom forms.
Note: FieldSense does not read your photos/media/files or storage space other than what you have explicitly uploaded into the app.
Permission to send Notifications – FieldSense needs to send notifications to keep you and your team updated at all times and also reminders to help you and your team carry out your administrative tasks in a timely manner.
 Keep in mind, while you can control what permissions an app can access even after installation of an app, turning off important permissions can however make the apps lose its functionality.