Digitize To Analyze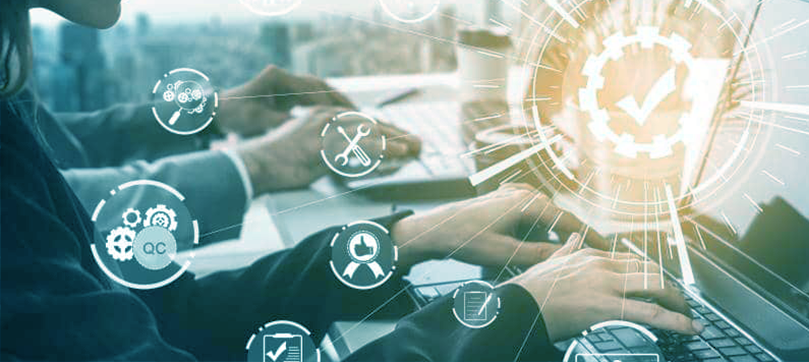 Automating your field service operations achieves two powerful interlinked goals:
Makes your processes get paperless, and

Gets you meaningful and actionable insights from your business data quickly and simply. 
The automated process takes care of all the routine administrative tasks of your field employees like – handling attendance, managing visits, claiming expense reimbursements and collecting real-time data from your customers. But there's far more to it than that. Let's take a look at some of the other benefits of using a field service automation system
Easily manage geographically scattered teams 
With a powerful field automation app, you can manage the tasks of your decentralized teams across multiple cities, states and even continents.
Optimize Resource Utilization
Field Automation provides relevant information to let you quickly and dynamically deploy idle resources to productive assignments – such as visiting old accounts in the locality.
Improve Efficiency and Time-Management
Your field employees can report to work directly from the field by marking their attendance status from their smartphones. Why come in to the office just to mark attendance? And what about remote and upcountry agents?
Faster Decision Making
A smart field automation system gives you all the tools needed to monitor data in real-time. Whether its visit outcomes, distance traveled, field expenses or more, a field automation system lets you take better informed decisions.
Improves Teamwork & Collaboration
Field Service Automation provides all the tools that your field staff needs – visit details, customer records, directions to reach meeting destinations and instant messaging facility to stay connected with their managers and colleagues at office. 
Some of the above benefits may be more interesting to you than others, but the good part is – you get them all! FieldSense can help you automate your business operations with a powerful tracking; monitoring & reporting system that comes along with convenient tools & workflows to accelerate your field operations. Sign up now to create your free account.  Or Schedule a demo today.