Digitization Improves Productivity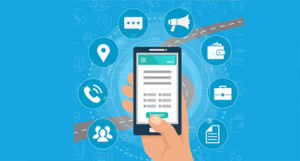 For most organizations, managing their field force efficiently is an operationally complex task, typically involving lots of paperwork. Be it a team of technicians or sales staff or a delivery crew, paperwork introduces delays that seem unreasonable in our 'digital' world – imagine if online ordering of groceries involved the same amount of paperwork?
A key parameter that we use when we examine new features and functionality to add to FieldSense is to check how much paper & time we take out of that particular process. FieldSense is all about delivering digital workflows – paperless & instantaneous.
And this comes on top of the more obvious benefits of 'location awareness', i.e. knowing where your field force is precisely, and what they are engaged with.
FieldSense is a simple and intuitive system that is designed to keep track of the various components of field operations like – employee's attendance, current location, visit status, expense reimbursement claims, customer related data and many more. If you'd like to know more about other ways that FieldSense can streamline your field force operations, go ahead and request a demo! FieldSense is free to use for up to 20 users – create your free account and get started.